Our Factory in Thailand, Chiang Mai
Address
Advanced ID Asia Engineering Co.,Ltd.
116 Moo 3 T.Maekhue, A.Doisaket,
Chiangmai 50220, Thailand.
Tel.: +66 5338 7316-7, +66 5338 6231 Ext.101
FAX: +66 5338 7319  
Why Thailand 
Advanced ID Asia is an OEM electronic parts manufacturer in Chiang Mai. Chiang Mai is the 4th biggest city in Thailand, with a population of around 2 million citizens. There are several Universities and internationally recognized Hospitals. The level of education is high and companies can greatly benefit from the knowledge brought on board. Thai labor workers are very skilled, with a passion for details, and our operation greatly benefits from this environment.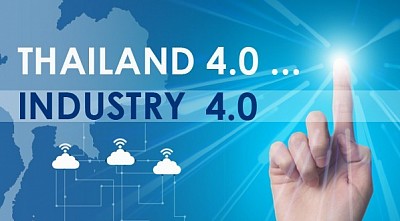 Cost
We offer our services and products with German quality and Asia pricing. 
Constantly merge the German engineering know how of our management team with the handcraft skills of the community in the north of Thailand. This results in the high-quality products of Advanced ID Asia Engineering Co. Ltd.
Our customers overseas can greatly benefit from our BOI status. If new projects are registered tax-free import and export of electronic components, OEM products and wire harnesses is possible. This cost advantage allows us to offer our customers some of the most competitive prices in the industry.
Reliable Team
Our operators the base for output and quality. We offer good social benefits to keep them for a long time with us. Since the last 12 years we competed now 5 buildings, consequently the employment rate of the region has increased. Our engineering standards fully match with international standards. All our processes are organized according IATF 16949 and ISO 9001:2015 quality standards. It is a welcome challenge to meet the market targets by combining existing and new technologies from the west with the finest craftsmanship in the east.
Social awareness
People can work in their region and live with their family. We focus more and more on the community and environmental awareness. Chiang Mai has a beautiful mountainous scenery and is well recognized for it's outstanding delicious (and for some too spicy) cuisine. Best noticed for award-winning restaurants, several animal parks and farms, and mind-boggling waterfalls and rivers. A very attentive attitude of the Thai culture is the commitment to learn and conscientious compliance with industrial values.