The People Behind AAE

Words from the management
The company was founded in 2003 (in Chiang Mai) under Thailand Board of Investment privileges.
We are a contract manufacturer for OEM products, Cable Harnesses, and PCB Assembly for the automotive industry. We also produce RFID-Readers, RFID-Tags, Sensors, Macromelt Products, CNC parts, Insert molding parts, Low-pressure molding machines and more...
Currently operating with a manpower of 150 employees on a 2000 m² production area. With a land area of 9000 m², we have a good outlook into the future.
We have established a highly efficient one-shift operation. The expertise of our project managers allows a quick reaction to customer requirements.
Our strength is to combine different technologies in our assembly lines for specific solutions. Advanced ID Asia is a well-received and multiple time award-winning factory. This social standing enables us to employ and train operators and manager very efficiently.
Our management is always open to expanding business operations. If you are looking for strong and longstanding BOI operations in Chiang Mai Thailand, or you are eager to expand your business to SEA, we welcome your proposal.
Kind regards
The Management / The Management
History
2003: Founded as an electronics engineering company, focused on RFID. We are BOI approved
2006: Finalized development of lowest-priced UHF reader worldwide
2007: Start of automotive cable harness manufacturing, development of own Macromelt Tech.
2008: New factory operational (March)
2009: ISO 9001:2008, ISO/TS 16949:2009 certified
2010: Second factory operational (May)
2013: Phase 3 completed for a facility for plastic molding and SMT assembly (January)
2015-2017: Customer acquisition in the medical field and various industries
2018: Established second SMT Line / new Canteen inaugurated   
2019: Initiate construction phase to expand the cable harness assembly area
Automotive and industrial Certified Supplier, ISO 9001 and IATF 16949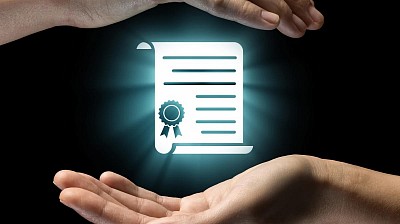 Awards
Certifications and Awards
To be able to fully satisfy our automotive and industrial customers we have an annual Audit performed by TÜV-SÜD (German Standard) main focus is ISO 9001 and IATF 16949. 
Many OEM clients such as TE requires an at-the-line Audit to validate production processes. We welcome the benefit of exchanging experiences and have recently certified one of our lines under VDA 6.3 standard.
Because of our performance, continuous striving for ZERO defective parts, and due to short turn around times, we have been awarded several times by well-established operations within the industry.